Calendar of Events
Saturday & Sunday, September 29 & 30
San Gennaro Feast of the Hamptons
Good Ground Road, Hampton Bays
Tuesday, October 9
Day of Renewal & Hope
Cor Maria, Sag Harbor
Friday, October 12
J Crew Shopping
Southampton & East Hampton Stores
4-7pm
Saturday, October 13
Mammography Van
Assemblyman, Fred Thiele's office parking lot: 2302 Main Street, Bridgehampton, NY
Saturday, October 20
Real Men Wear Pink Cocktail Party
The Clubhouse, East Hampton, NY
Contact: 631-324-0803 for ticket information.
Saturday, October 20
Shelter Island 5K
Crescent Beach, Shelter Island
Join team "Heaven Can Wait!" Click here to register.
Sunday, October 21
Exercises Classes
SOMA, Southampton
Click here to register for classes.
Friday, October 26
TENET Shopping Event
TENET, 91 & 95 Main Street, Southampton • TENET, 21 Newtown Lane, East Hampton
Friday, November 16
Girls Night Out
Gurney's Montauk
Click here to buy your tickets today!
Third Tuesday of Every Month
Join a Meeting
Learn about the CWC & Lucia's Angels, our activities and fundraisers. Meetings held at 6:30pm in Bridgehampton. RSVP is a must. Contact Susie Roden to RSVP and for meeting details. 631-726-8715 or email:
Call Susie Roden for more information about any of our events:
631-726-8715 or email: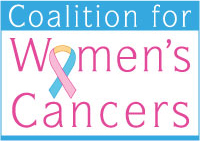 Creating and sustaining a supportive network in our community for women affected by breast, ovarian, and uterine cancers. The CWC focuses on education, early detection and empowerment to bring about better health care and improved quality of life.
A very special thank you
to our sponsors: